DSCHINGHIS KHAN AT HOME WITH JUPITER RECORDS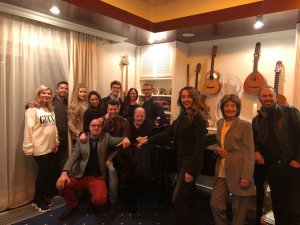 Dschinghis Khan have returned to their roots, to where it all began in February 1979. Every lover of music and fan of the group can delight in the fact that the band will carry on for at least another 40 years. Even 39 years after the group was founded by Ralph Siegel, Dschinghis Khan have lost nothing of their fascinating nature. Hot dancing to well-known, intoxicating, unique music, surrounded by a gigantic stage show, inspired colourful costumes and an unbelievable choreography, continue to thrill audiences in TV and radio shows, concerts in arenas and galas all over the world.
"Worldwide Dschinghis Khan Comeback" The wait is now at an end…!
In the 13th century, the Mongolian leader Genghis Khan (in German Dschinghis Khan) and his hoard of riders conquered a vast area of the world as it was known at that time. Centuries later, a colourful, historical and costumed music group from Munich did the same with a surprise attack on the world of music. Dschinghis Khan won all of the important music awards, went gold and platinum in 20 countries and sold no less than 20 million records. They were guests on 240 TV shows and smiled at us from the front covers of the leading magazines. Dschinghis Khan is globally accepted as having been the most successful group ever produced by Germany.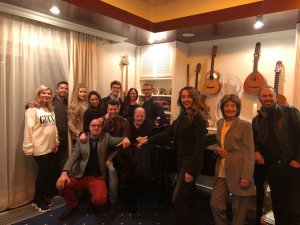 Dschinghis Khan, the founding members Edina Pop and Henriette Strobel came together with Prince Igei Khan, Eltuya Khan, Ögödei Khan, Yassa Khan,Dschinghis Khan mastermind Heinz Gross and the music legend Ralph Siegel, hit producer and composer of all Dschinghis Khan world successes, on Sunday, March 25, 2018 and sealed an exclusive long-term contract. The media reported for days on exuberance of the contract signing in Munich. The media hype has shown that big events cast their shadows ahead:
"Moscow Moscow" – the four-lingual Ralph Siegel football song for the 2018 World Cup ("Moscow" "Moskva" "Moscow" "Moscú"), by Dschinghis Khan with the feature guests, Jay Khan, Alexander Malinin & Ustinya, Jorge Jiménez & Marifer Medrano, after weeks of studio work, the good mood work is finished, mixed, Art Work was created and the World Cup could begin – the stadiums of this world have a new anthem. On May 31, 2018, Ralph Siegel presented Dschinghis Khan to the "Who Is Who" of the media in a flurry of flashlights in the "Hugos Tresor" in-location in Munich. At the beginning of June 2018, the worldwide release of Moscow Moscow took place.
The sensation is now perfect…
Ralph Siegel rides again with Dschinghis Khan, Jay Khan, Alexander Malinin & Ustinya, the classic Mexican couple, the tenor Jorge Jiménez & Marifer Medrano, in order to conquer the world yet again with "Moskau Moskau". The whole horde is proud to be part of such a special story. We invite the whole world to become part of this story!